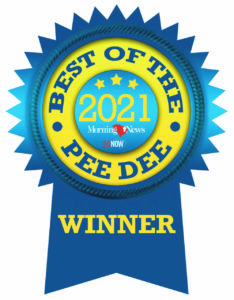 On August 1, 2021, The Florence Morning News announced that The Manor had been chosen as 2021's Best Continuing Care Retirement Community and Best Progressive Care Retirement Community in the Pee Dee.
We are eternally grateful for the support of our family, friends, and the greater Pee Dee community for recognizing us in this way. It's our services, amenities, dedicated staff, and our constant effort to add quality and value to the lives of our retirees that continues to set us apart as the BEST retirement option in the Pee Dee.
Call or Contact Us today to see for yourself what makes The Manor the best retirement option for you.