Looking for Myself
Live a Lively Retirement
If you're considering moving to a retirement community, think of it this way — it's a chance to live out your dream retirement with a worry-free lifestyle.
Say goodbye to the days of working around the house and keeping up with a yard, and say hello to the freedom to do whatever you please. At The Manor, we take care of everything for you so you can focus on what really matters — cherishing the best years of your life with your friends and family.
Hold On to Your Independence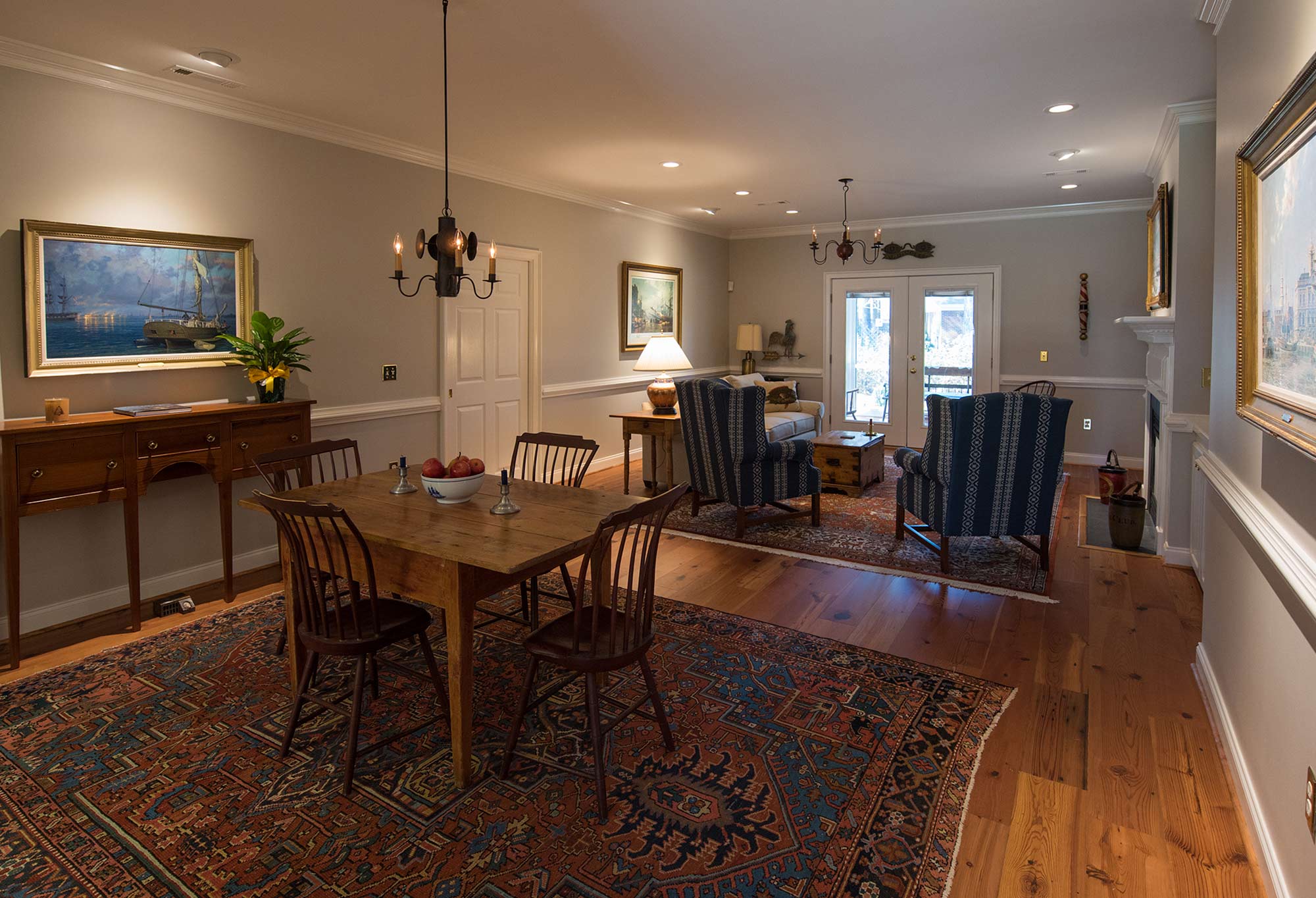 The Manor is a haven for seniors during all stages of retirement. Our Independent Living accommodations let residents live life on their own terms, in either an apartment or standalone patio home. Our independent apartments include spacious studio, one- and two-bedroom options, perfect for a single person or a couple.
The standalone patio homes in Asbury Village, the focal point of our community, offer a variety of designer floor plans featuring multiple bedrooms, outdoor patios, garages, sunrooms, and more. Our dedicated staff takes care of household chores and maintenance, including weekly housekeeping, laundry, and lawn care, to keep your home clean and free up more of your time for fun.
Full Continuum of Health Care
Should an emergency arise, our staff is always available to our residents, including those in Independent Living. Residents can hire our Home Health Services to care for an illness or injury, or use our 24-hour emergency response system to quickly get help. As part of a Continuing Care Retirement Community (CCRC), residents of The Manor can move to different levels of care as they need additional support.
Our Assisted Living community, Wesleyan Suites, welcomes residents who need varying levels of assistance, from minimal help with daily activities to 24-hour hands-on care.
Those experiencing dementia or other memory-related conditions can receive specialized treatment at Magnolia Terrace, our Memory Care community. Skilled nursing is also available for our residents should the need arise for round-the-clock care. Every member of The Manor staff is educated and well-trained in Memory Care.
For help with any and all ailments, residents also have access to a full spectrum of on-site health care services. Our Catalyst Rehab facility offers a variety of restorative therapy services, including physical, speech, and occupational therapy, to help residents cope and recover from all kinds of injuries and illnesses.
For primary care and treatment of an acute or chronic illness, the skilled staff at our on-site medical clinic can provide top-of-the-line care with the latest medical technologies and practices. There's no need to travel — we have everything you'll need right here on The Manor campus.
Services & Amenities
Replace the hassles of caring for a home with the luxury of time to spend doing things you actually enjoy. We'll worry about home and lawn maintenance, weekly housekeeping and flat laundry, pest and termite control, and more so you can sit back, relax, and spend your time catching up with family and friends, enjoying old hobbies, and learning new ones. You'll also benefit from paid utilities (excluding phone and cable), scheduled courtesy transportation, and 24-hour staffing to make your life at The Manor as comfortable and convenient as possible.
Dining
Dig in to our delectable dishes when you experience the elegant dining experience prepared by Chef LeVance McIver, our king of cuisine, and his professional staff. Choose from more than 60 different options daily and satisfy your cravings with our restaurant-style, cooked-to-order meals. For those who love to cook, Independent Living residents have personal kitchens in their apartments and homes, but dining services are always available. 
Recreation and Entertainment
Take a look at our calendar of events and you'll see that we have something for everyone. Fill your day with an assortment of recreation and entertainment activities, including hobby workshops, learning opportunities, religious studies, and cultural programs. We offer worship services and events, exercise classes, shopping excursions, and other relaxing indoor and outdoor activities to keep our residents in shape, informed, and engaged.
Call to schedule a personal tour and see everything we have to offer for yourself!
Come by to see our beautiful campus and find your perfect forever home. Call today to schedule a tour and learn more about everything we have to offer for you and your dream retirement.